Special events
A fairytale castle
The « Hostellerie du Château des Fines Roches » is the ideal place to organise your events, receptions and weddings. The Hotel-restaurant in Provence, nearby the town of Avignon can be privatised for more confort at your service.
Request a quote
Information Package
A wedding in a castle
A wedding hall nearby Avignon
Treat yourself with a dream wedding : our castle is ideally situated and provide a unique setting to organise the happiest day of your life. The vicinity of Châteauneuf-du-Pape vineyards offer at the same time, a stylish and authentic atmosphere for your wedding reception and dinner.
Our big wedding hall can be set up to allow a dancing area. Our chef will present you with a menu that will meet your expectations and tailored to your needs.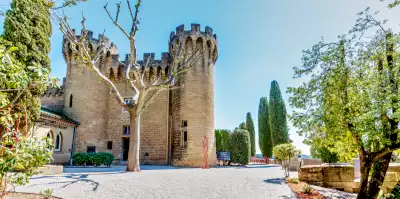 Your custom-made
events at the castle
Your dreams become true
The big restaurant room will allow you to invite up to 150 persons. Cocktails and aperitives can be served on the panoramic teracce with an exceptional view.
The broom, the lavender, the thyme fills the air with aromatic emanations
The broom, the lavender, the thyme fills the air with aromatic emanations
Théophile Gautier
For an unforgettable experience
Baptisms and Communions are sacred moments to share with family. This event should be an unforgettable family memory that we will be pleased to help you organise, in a memorable provençal setting.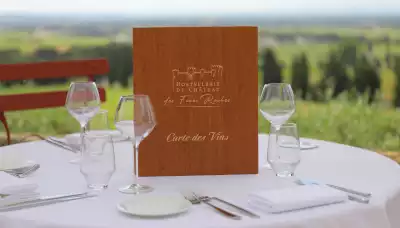 An ideal place for an authentic party
The hostellerie offers a unique private setting to welcome all your events and private parties : birthdays, bachelorette parties, family and religious celebrations. The combination of conviviality and relaxation only for you, during a stay in Provence.